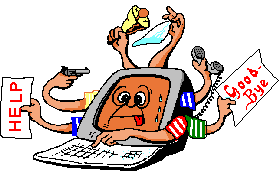 Cry about...
Windows Explorer Troubleshooting
---
Symptom: Slow to delete files
---
Symptom:
When deleting files with Windows Explorer it can sometimes be very slow to delete files, even a single file.
Possible causes and remedies:
---
---
About the author: Brian Cryer is a dedicated software developer and webmaster. For his day job he develops websites and desktop applications as well as providing IT services. He moonlights as a technical author and consultant.
---